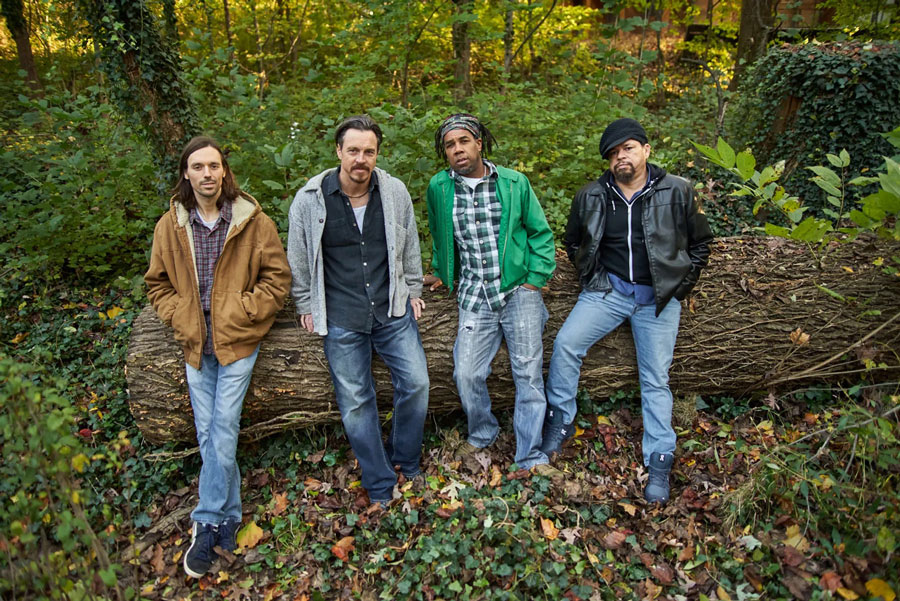 Shakin' Woods
Shakin' Woods is an American band founded in 2019 in the Washington, DC metro area.  The group began as an offshoot of Rich Russman's debut solo CD, First In Line.  Fellow founding member Paul Dudley, a veteran of the DC music scene, collaborated with Russman to craft a modern Blues project with the goal of writing, recording, and touring. Following a regular schedule of experimenting for several months with different ideas, the band added George Belton on bass and Austin Day on keyboards/guitar to complete the lineup.
The group has recorded 12 songs, which will be released as 3 4-song EPs throughout 2020 and 2021.  The music comprises 8 original songs and 4 versions of classic blues.  Produced and tracked at Rich's Bradshaw studios in Virginia, the band welcomed a great opportunity to hire industry giants Jack Douglas and Jay Messina for mixing and mastering.
The engine of the group is driven by Paul's steady, yet energetic beats, coupled with George's swampy, soulful basslines.  The guitars, provided by Rich and Austin, bring elements of Southern Rock and old-school Delta Blues.  Day also takes on added duties with exceptional keyboard work.   The members take turns at lead vocals, creating a nice mix of raw energy and haunting soul.
Stay tuned for more announcements as Shakin' Woods releases videos, merchandise, and future tour dates to support their debut album.