"WHERE THE BEAUTIFUL PEOPLE GO TO GET UGLY"
Live Music 7 Nights A Week
Boozin, Bluesin & Soul Foodin
For 30 Years
2461 18th Street NW
Washington DC, 20009
Hours Of Operation
Monday     6pm-2am
Tuesday     6pm-2am
Wednesday     6pm-2am
Thursday      6pm-2am
Friday     6pm-3am
Saturday      6pm-3am
Sunday      6pm-2am
"The Heart Of Adams Morgan"
Madams Happy Hour Everyday6-8pm
Half Price Beer, Wine, & Well Drinks.
Interested In Performing At Madams Organ?
Click Here
Please provide the name of your act, the style of music you
play, and files/links to your live music performance video or audio.
If applicable please share website, social media handles, and how to find you on streaming platforms.
Interested In Hosting An Event At Madams
Choose Your Own Adventure At Madams
We've Got A Lot To Offer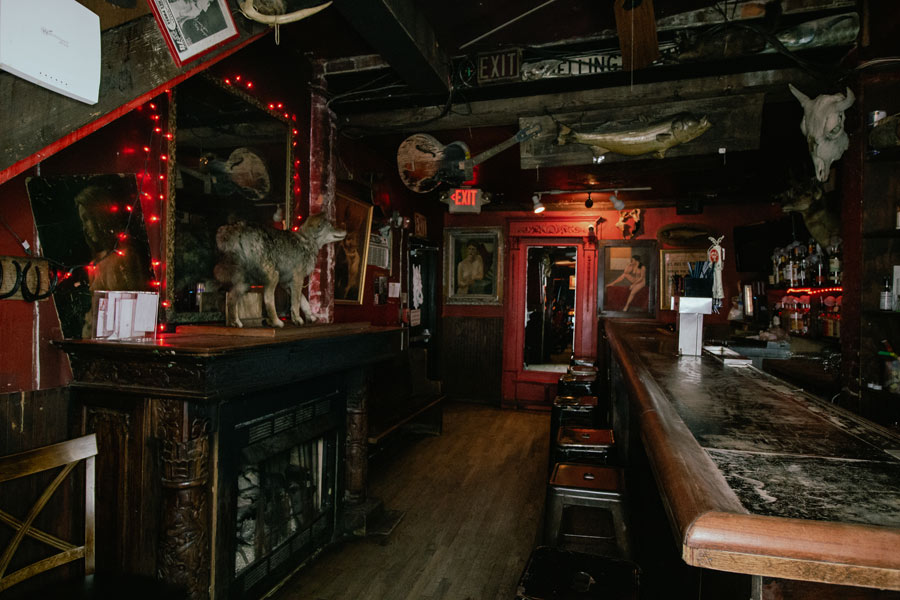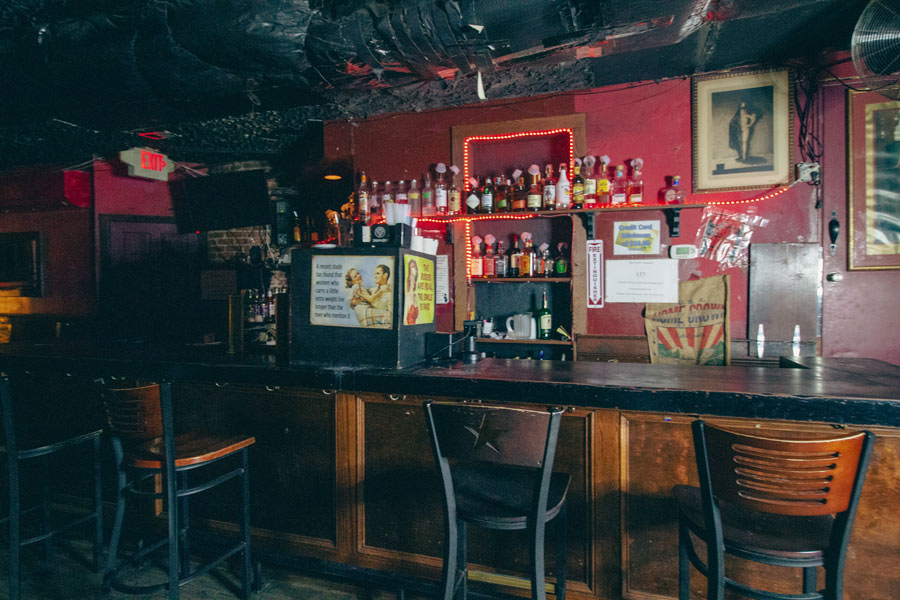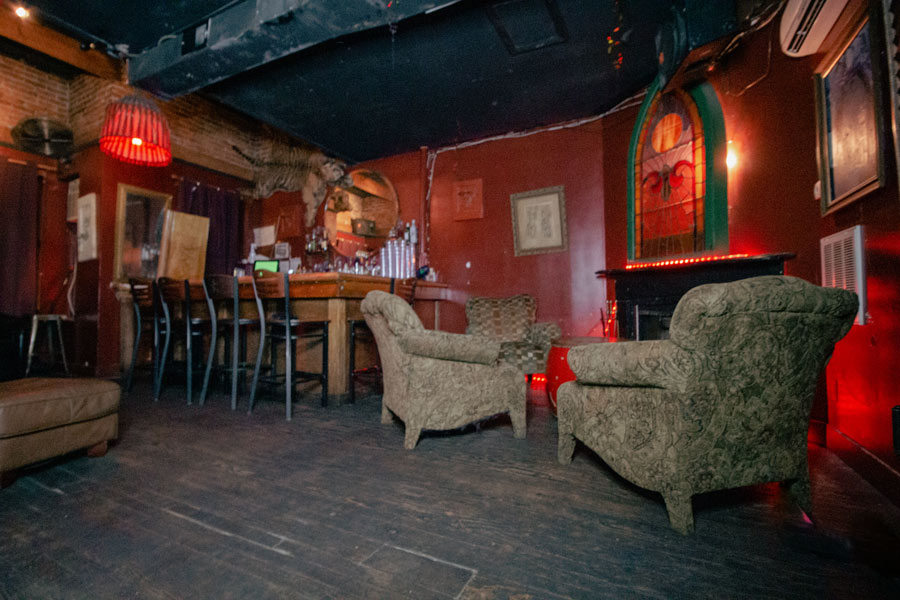 Coming by yourself or with a group?

It doesn't matter, we've got a good time waiting for you no matter the circumstance. Need a chill vibe, low key but full of life? Come check out the first floor of Madams, we've got two bars to choose from, eclectic artwork, a cozy fireplace, all the blues and grooves you can handle, and beautiful people to share it with. Want to bring a group for dinner or just cuddle up for drinks and a show, check out our mezzanine area overlooking the Main stage.
Want more, venture up to the second floor to play a little pool, snuggle up on the couches, catch a football game, bust a two step…whatever floats your boat.
Wanna take it up a notch, check out our lounge and roof top deck, the icing on the cake. Our lounge is intimate and sexy, perfect place to get a little close to someone beautiful. Just steps away you'll find the roof deck, perfect place for a smoke and good conversation with friends, or strangers…we've got them all.
Madams Voices On The Big Screen
Toys . Famous Folks . Playboy Certified
Ladies Night Every Thursday
No Cover Charge For The Gals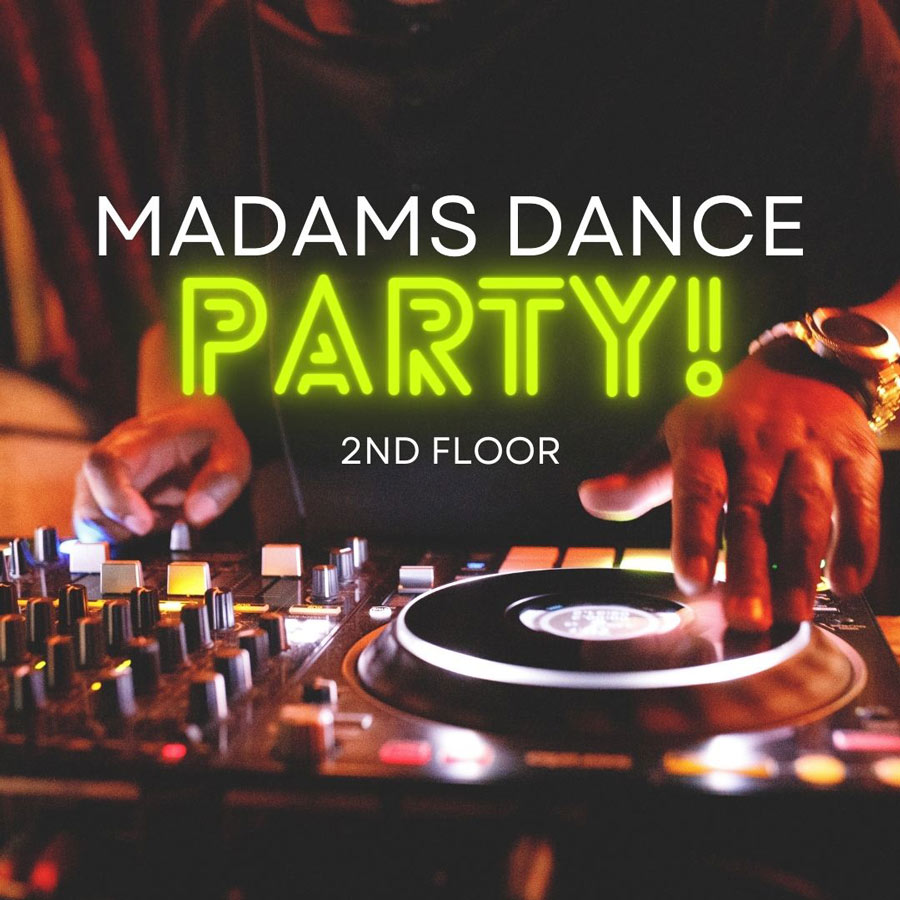 "When I first got there it was weird but i slowly got used to it. Made some friends, met some cool people, and I had a good time, the cool parts of the trip were going to the beach, enjoy the sand and water, jump and cannon ball into the pool like a menace, get into the boat to grab some crabs for everyone or just simply explore, and then do it all again the next day. It gets better some days when people start to play music and everyone comes out to party together, it's one of the most fun experiences of the beach trip honestly. For me, I loved everything about the beach trip, even the extremely long car ride, but it's worth the view of all the new stuff you'll probably see."
"Being a chaperone is a great two for one special because not only do you get a vacation but also you're able to help provide possibly a once in a lifetime experience for a kid."
"I've attended the Madams Organ kids retreat as a chaperone/mentor for multiple years over the last decade. As an adult I got to experience new activities along with the kids that I may have never had the opportunity to do otherwise. Bonding with the them, having the opportunity to help mold their idea of a good time, simply having the space to uplift and encourage them, even if it's something as small as getting their feet wet in the ocean when they're afraid of the waves...it's an experience I'll always cherish."
Remembering A DC Legend & Friend
"The music scene is never going to be the same without Johnny"
-Stacy Brooks
The Madams Organ family will miss our long time friend Johnny Artis. After playing the Madams Mainstage every week since 1993 he must have liked us too. The walls of Madams will cherish not only his voice but his spirit. Known for his angelic performances of Tennessee Whiskey and Purple Rain, a Thursday night at Madams Organ was the place to be because of our beloved brother Johnny Artis.
"We do whatever it takes to make the peoples party happen."
Johnny Artis