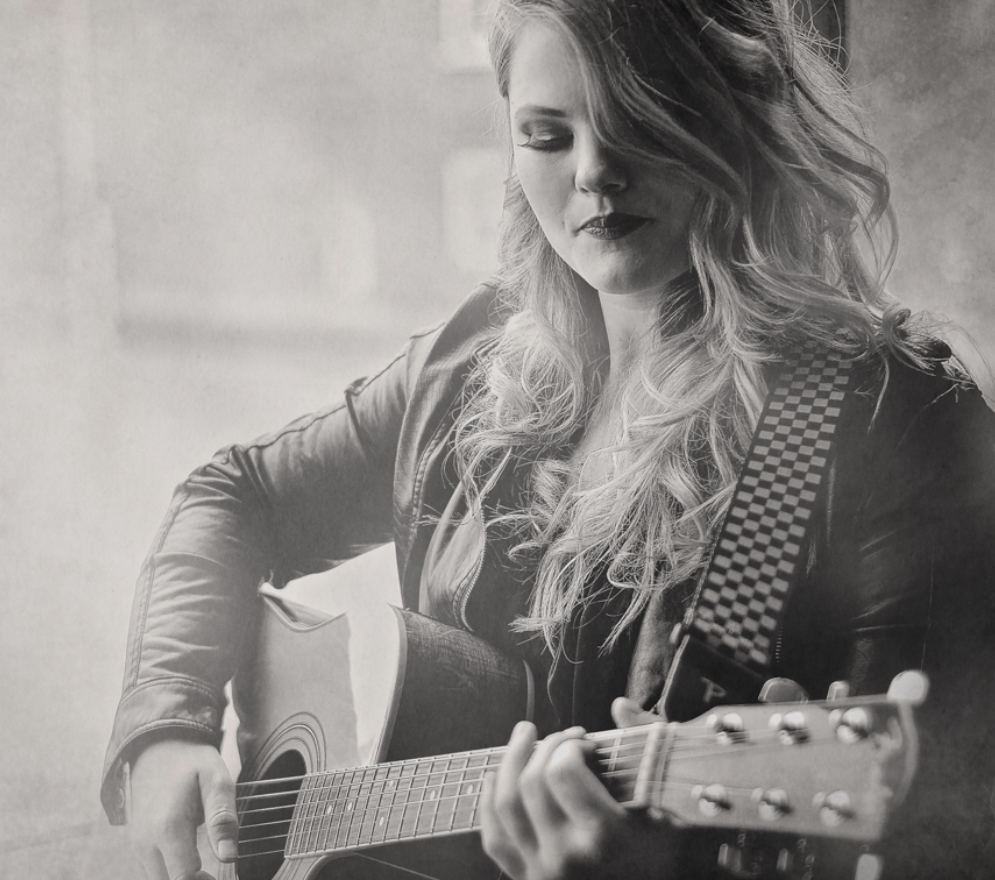 Lauren Anderson (Opener)
This soulful rocker, originally from Chicago, has had a passion for singing throughout her entire life. Growing up in a household that was rich in music, her influences were widely varied from artists such as Susan Tedeschi, Bonnie Raitt, The Pointer Sisters, Eva Cassidy, Etta James, Joss Stone, Jason Mraz, Black Eyed Peas, Christina Aguilera, and many more.
Despite these modern musical influences, Lauren was classically trained throughout most of her early life. She began classical piano lessons at the age of 8, was an active member of several choirs and began taking classical voice lessons when she began high school. She eventually took her love of singing to the Quad Cities and obtained a bachelors degree in music with an emphasis on voice at Augustana College. Initially she planned on becoming an opera singer, but quickly realized that rock and soul music were more her style.
Having listened to those around her, telling her that music and the arts were difficult fields to have a career in, Lauren followed the safe path in life, making sure she had a "back-up" plan while working on her music and performing. This lead her to The University of Kansas to complete her masters degree in music therapy. She worked for several years as a music therapist on a pediatric unit and at a school for at-risk youth in Kansas City. However, even with a steady job she found that passions don't die easily, and despite her love of working as a music therapist, she was ready to take on the challenge of making music performance her career.
After officially completing her masters in 2012, Lauren began performing solo gigs around the greater Kansas City area and eventually put together a full band. She released her first official EP, "Do & Hope", in August 2014.  Fittingly, this EP was named after the unofficial motto of Lauren's mother's side of the family, who often remarked, "Just do it and hope it turns out okay."
Lauren released her first, full-length CD titled, "Truly Me" in August 2015. And two singles, recorded in the legendary Ocean Way Nashville Studios, in 2016. Shortly after these releases she finally made the leap into becoming a full-time musician and moved to Nashville in February 2017.
Since moving to Nashville, Lauren has continued to tour and release new music. Her album, "Love on the Rocks" that was released in the summer of 2021 debuted at #14 on the Billboard Blues Chart, #4 on Roots Music Report & #21 on the NACC Blues Charts. Anderson has opened for bands such as Beth Hart, Ana Popovic and Mike Zito. Zito was also a featured artist on her sophomore album, on the tune "Back to Chicago". She just released her third full-length album, "Burn it all Down", which features Albert Castiglia on the track "Zombie Blues" and John Salaway on "Hit The Spot."