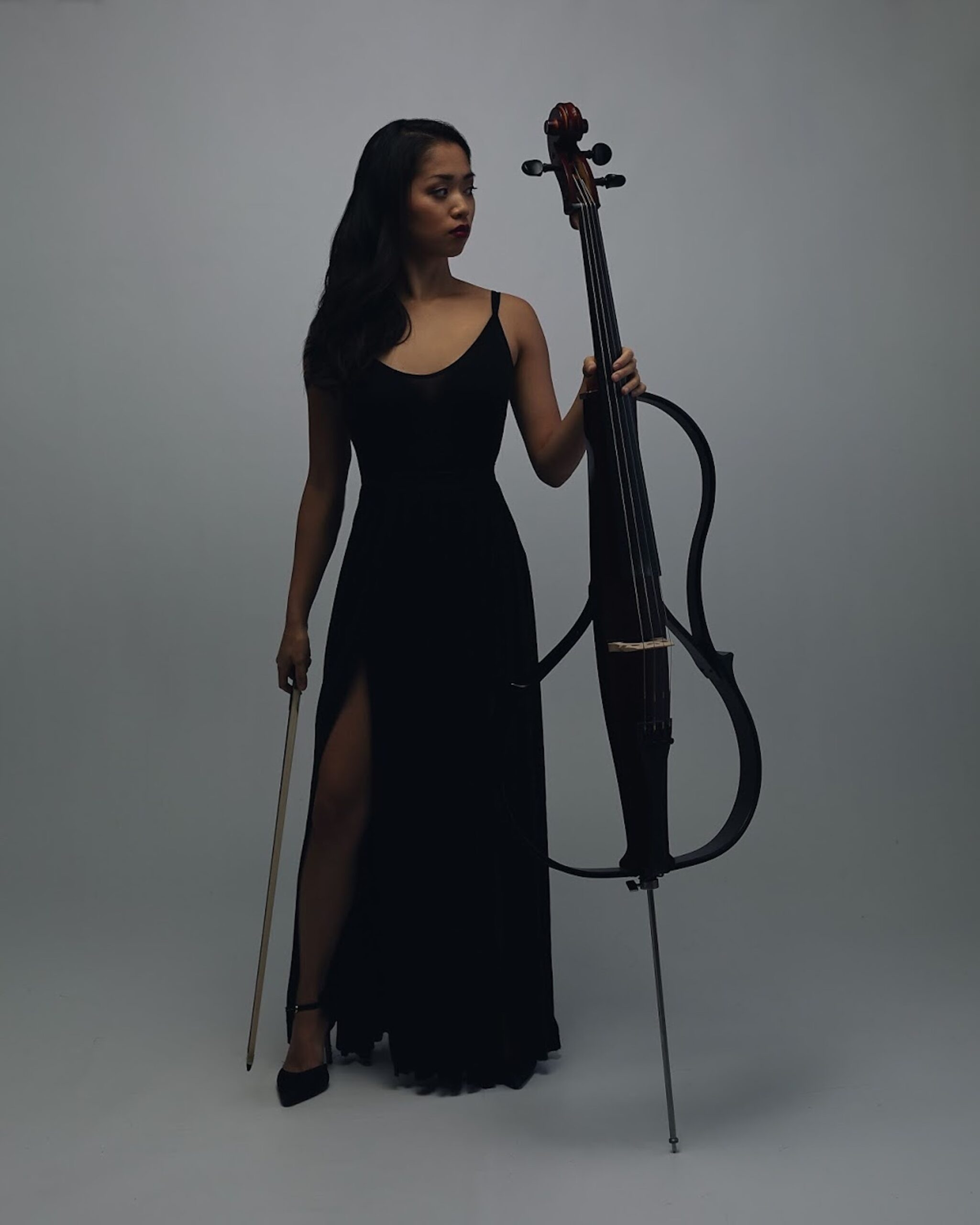 Brianna Tam (Opener)
Layer by layer, riveting solo electric cellist Brianna Tam uses her bare feet on her loop station in order to envelop captivated listeners in her epic symphonic experience. Her gift of building and illustrating worlds through sound is exhibited her multi-faceted career as a composer, performer, and recording artist.
As a child, Brianna was drawn towards the piano, but unlike many Asian-American children, she was not granted with piano lessons. Her interest in music then remained dormant until she was eight-years old, when she accidentally missed her school's deadline to sign up for violin lessons, and got stuck on the cello instead.
Though her intuition and passion were both evident from the get-go, Brianna was pressured into following a traditional, classical cello career. She won competitions, performed with world-class musicians, and briefly attended a highly competitive music conservatory. 
However, what wasn't seen to the public eye was the hours Brianna would spend watching Apocalyptica's Metallica covers, shredding over "Knights of Cydonia" by Muse, and writing cello arrangements of her favorite popular songs. What was also hidden was Brianna's growing misery of competing in a field in which one's worth is measured by their ability to cover the 1800s' biggest hits.
Over time, Brianna has managed to blossom both her multi-faceted career as a performer, composer, and recording artist. The universality of Brianna's performances allow her to play everywhere from casual breweries and wineries, to luxurious business and private parties. In fall of 2021, Brianna had the honor of performing at the 2021 TEDxGreensboro event. 
As a composer and recording artist, Brianna is known for her epic symphonic, yet, contemporary compositions that strike a balance between the old and the new. The compositions from Growth have been featured in numerous films, including the award-winning film, "Deliver Me" (2021). Most recently, Brianna has written original music for the films Healing Waters (2022), as well as for the game, The Gold Crow(2022).
Using her music and any notoriety that comes with it, Brianna's goal is to create a positive impact on as many beings as possible. She aims to use her story to encourage others to live a life of honesty, risk-taking, and whole-heartedness.