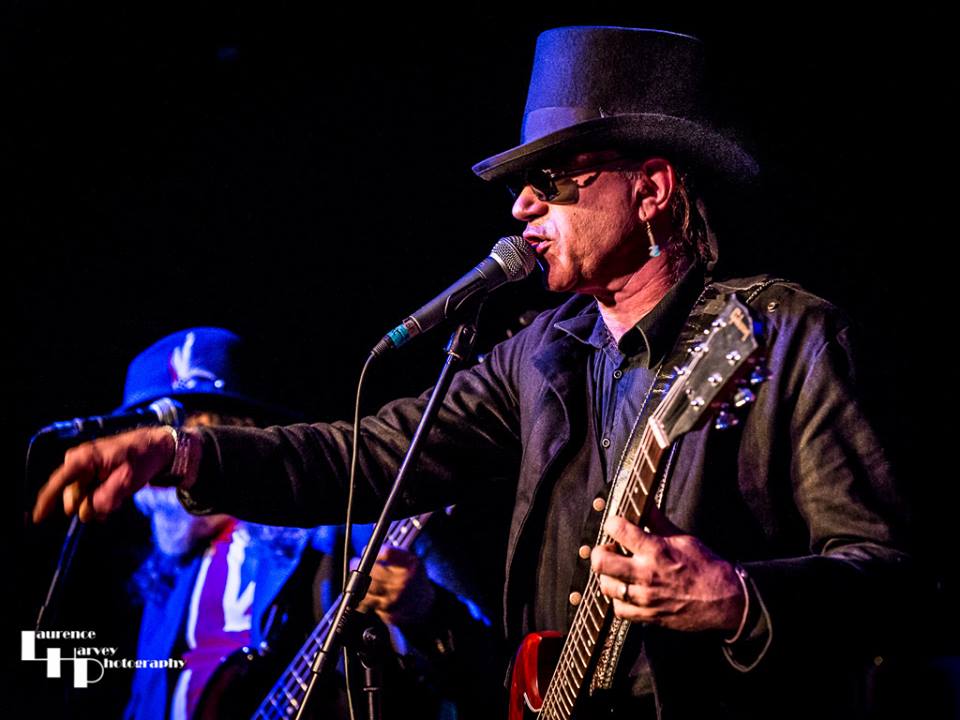 The Hitman Blues Band
HOW DO YOU BECOME A HITMAN?
A sharp suit and a thousand songs. That's what earned New York City native Russell Alexander his moniker, early in the vast musical career that made him the master guitarist, singer, and songwriter for the Hitman Blues Band that he is today.
Earning that nickname took a lot of work. But the most important gigs Russell ever did on the way to getting it, he didn't even get to play at. As a teen, he earned $10 a gig to set up gear for a band that played five shows every weekend. The young guitarist learned hundreds of songs that way, just by ear.
Russell soon made a name for himself as a sideman. He worked as a freelancer 25 nights a month for years, flying all over the country and playing orchestral swing, country, jazz, rock, Hasidic music, Salsa, Greek, and more. Whenever a band got a request that they didn't know, Russell did. "I got a nick name as the Hitman because I knew all the hits," he said.
He could play anything professionally, but for fun, Russell played blues. When he showed up for jam sessions at the Chicago Blues Club wearing a tux and hat, the jam co-host would yell, "It's Hitman Russ!" When Russell finally got a chance to build his dream project, it could only be called The Hitman Blues Band.
7 albums and countless tours later, thousands of fans confirm it was the right choice.