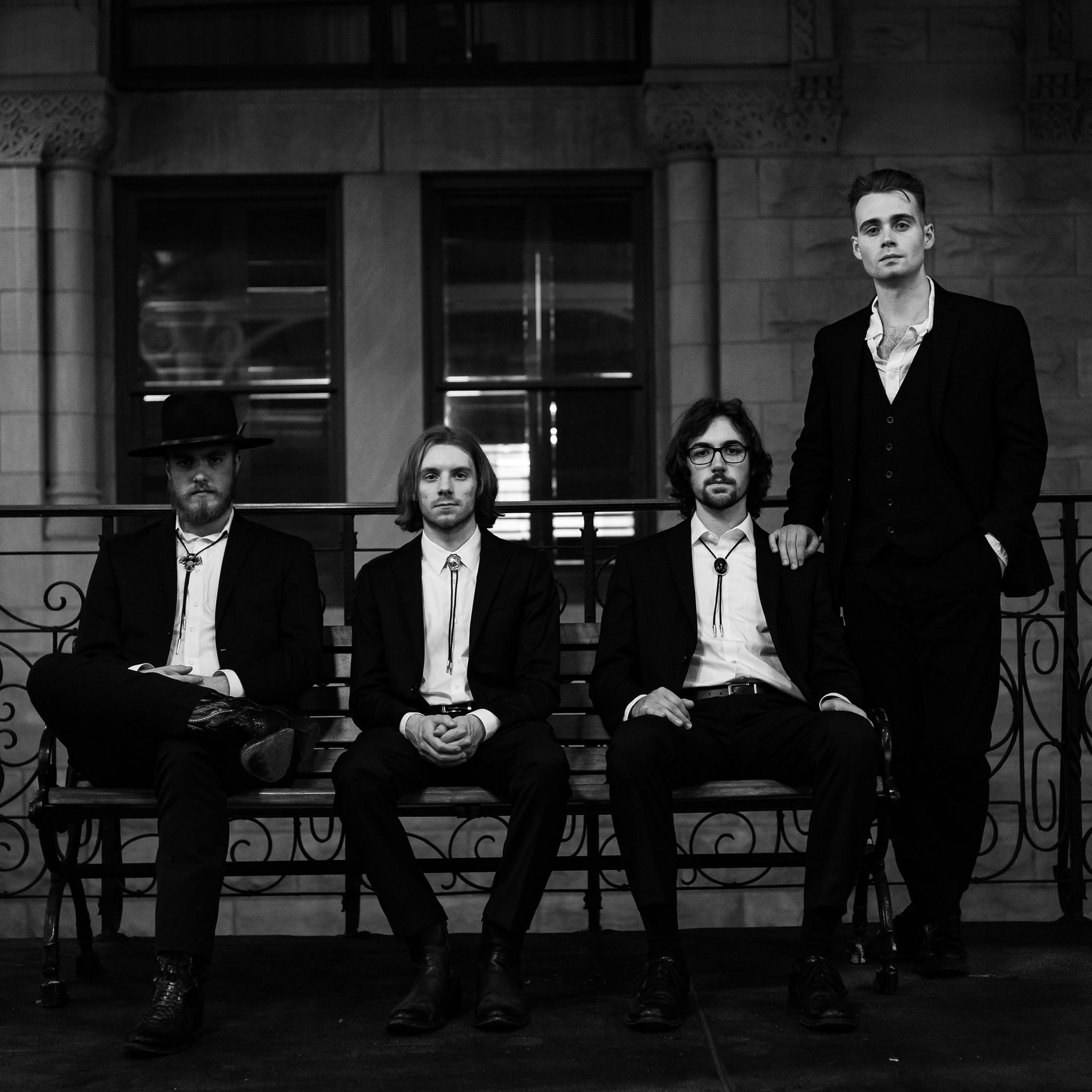 Cole Ritter and the Night Owls
Cole Ritter
SONGWRITER, VOCALIST, LEAD GUITAR & FIDDLE
Cole has been playing music as long as he can remember. He first fell in love with music when he picked up the fiddle at the young age of 3. He started touring at the age of 8 with a group of violinists and played all over the southeast.
He picked up singing and playing the guitar at 13 when he was gifted his Great-Grandfather's Guitar. This was the beginning of Cole's artistry.
Cole's favorite part about playing with his band is getting to share stories and  precious moments with friends and fans.
No one has passion for music like Cole. His soulful, jazzy voice mixed with his country and rock and roll roots gives a  unique sound of the Night Owls.
Christian Starrett
GUITAR
Ohio native, Christian Starrett, started playing guitar at the age of 8 after watching his father play in Ohio blues band, Cadillac Sam and the Syndicate. Christian joined the band at the young age of 13, playing tenor/ alto saxophone and guitar with his father.
Christian truly believes there is no better feeling than getting to play live music, a natural high. After every show Christian always says "This is what I live for!" And he means it! Some of his influences include Stevie Ray Vaughan, George Harrison and Brian Setzer. Christian's favorite thing about playing in Cole Ritter and the Night Owls is getting to take elements from all of their favorite old music  and combining it with modern genres and production techniques to create our own completely fresh and unique style that is instantly recognizable.  Christian is instantly recognizable by his wide-brimmed cowboy hats and his favorite guitar, an orange Gretsch 6120.
Tom Davis
BASS
Tom Davis is the bassist and an original member of Cole Ritter and the Night Owls. Tom grew up in Madison, Wisconsin and began playing upright bass at the age of 14, at which point he quickly fell in love with the instrument as well as Jazz music. Now, after years of honing his skills and gaining experience, Tom is a versatile bassist with deep stylistic knowledge of Jazz, R&B, Country, Rock & Roll, Bluegrass, and Pop music among other genres. Tom is currently a member of two bands – Cole Ritter and the Night Owls as well as Conor and the Wild Hunt – and is also a regular sideman for several Nashville-based singers
After cutting his teeth on the Madison music scene and developing a deep passion for playing music, Tom moved to Nashville to begin studies at Belmont University in the School of Music. Pursuing a Bachelor of Music in Commercial Music with an emphasis in Music Technology, he has gained technical and theoretical knowledge of his instrument and music as a whole as well as becoming well-versed in various technological skills in relation to music. Simultaneously, Tom has embedded himself in the Nashville music scene and regularly plays shows locally as well as touring regionally and on the East Coast.
Proficient on both electric and upright bass in many styles, Tom is excited to continue to develop his career as his schooling comes to an end and to keep making music he loves with his brothers in Cole Ritter and the Night Owls.
Alex Barcic
PEDAL STEEL, DOBRO, SLIDE GUITAR
Alex Barcic is a 23 year old touring and session musician based out of Nashville, Tennessee who specializes in guitar, pedal steel, and dobro. Born and raised in Pittsburgh, PA, Alex has gained a wealth of knowledge through his musical studies after beginning guitar lessons at the age of 5. A graduate with a BM in Commercial Music from Belmont University, he is ready to take any musical project to the next level in the country, folk, americana, rock and pop styles. He has had the honor of recording with Michael Omartian (Billy Joel, Steely Dan, Christopher Cross) and Tony Harrell (Jason Aldean), and has shared the stage with artists such as The Wildfeathers and Phil Vassar.
Matt Martirano
DRUMS
Matt Martirano is a New York native with a vast love of styles from jazz, to rock, to country, and more. Martirano currently works and lives in Nashville as a session musician, recording and performing with many artists and bands, but especially the Night Owls!
Martirano has been playing drums since he was 13 and piano since he was 5 so music has always been in his life. Martirano played in bands all throughout high school in and around New York State, and  was a member of the New York All-State Jazz Band. Martirano moved to Nashville at 18 to study at Belmont University, where he worked with Todd London, and Jim Riley of Rascal Flatts.
Martirano has been influenced by rock and jazz, and his sound derives from the influence of greats like Steve Jordan, Steve Gadd, and John Bonham. He is known for his subtle and intricate playing and his distinct pocket.
Martirano toured with Cole Ritter and the Night Owls in August of 2021 and currently serves as the bands drummer full time.